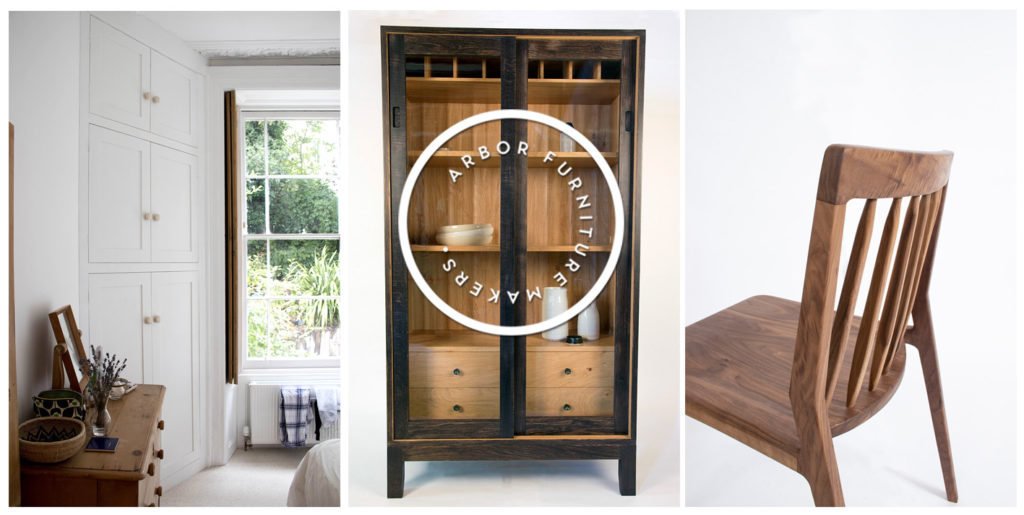 Arbor Furniture make bespoke furniture, fitted furniture, built in wardrobes & kitchens.
Furniture Makers based just outside of Bristol, run by Felix Griffith & Tim Hallbery. We offer both a design and making service; working to create unique and long lasting furniture for our clients.
After a degree in History, Felix began training in traditional oak timber framing in Shropshire, moving from there to carpentry work on a sustainable building project in North Wales and then receiving a qualification in furniture design & making from the Boat Building Academy in Dorset, along with Tim.
Tim lived in Dorset for many years, his eye for design & making drew him towards training locally in Lyme Regis. He has since worked for the Architectural Association at the renowned Hooke Park, working on natural timber framing.
Both Felix & Tim made bespoke furniture in Newcastle and Dorset independently, collaborating on furniture making projects until they decided to found Arbor Furniture in Bristol.