These bespoke cabinets & shelves were made from maple & birch and fitted for a client in Bristol.
We draw a lot of inspiration from Japanese furniture makers, so we've been really enjoying the amount of sliding doors that we've been making recently. They add an understated depth to the face of  a cabinet.
The drawers are made from a single large board of maple, matching the grain across their length.
Copper handles were used throughout, to tie in with some of the clients' existing units.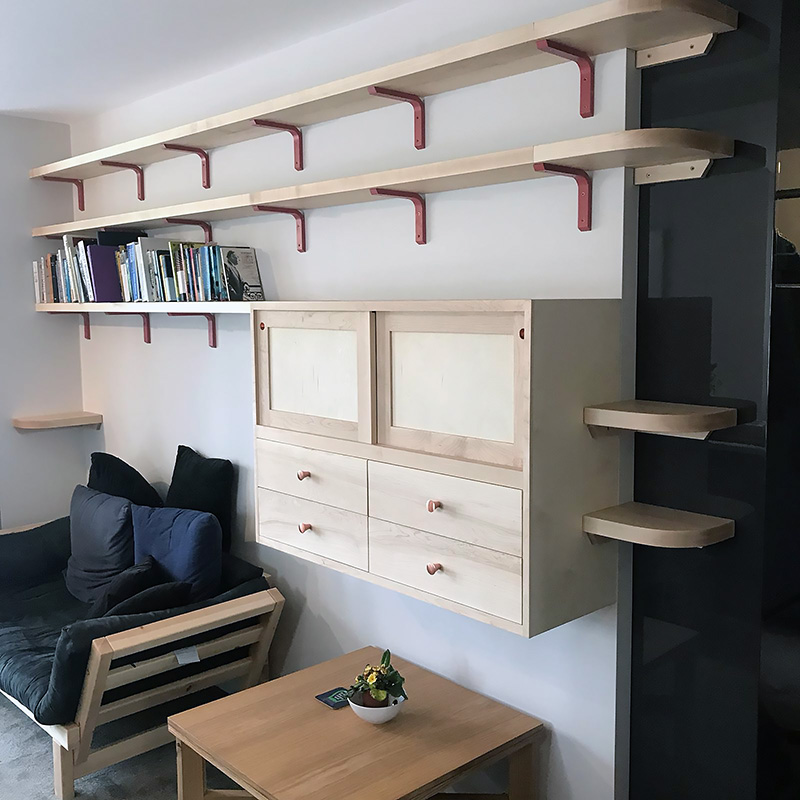 Check out our other furniture in our portfolio here.