We've just made and installed this bespoke kitchen wall cabinet as an addition to a client's kitchen.
The doors were painted red in order to add a splash of colour and brightness to the room.
We used Earthborn eggshell, which is an environmentally friendly paint with an extremely durable finish, making it perfect for kitchen cabinets.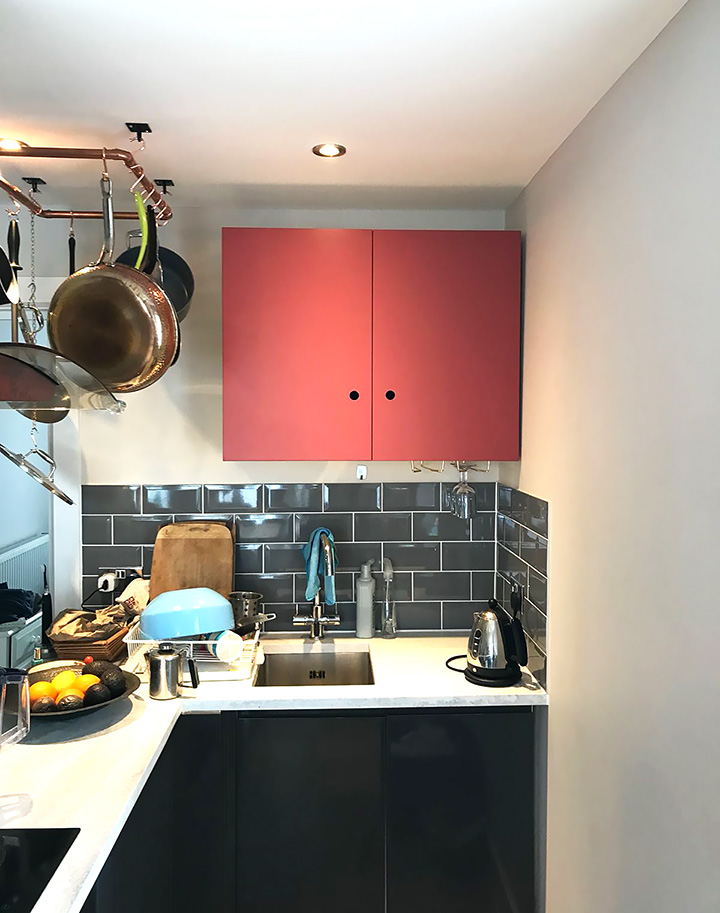 We are available to make bespoke kitchens, as well as freestanding furniture and fitted furniture, including wardrobes.
If you are looking to update or get a new kitchen, please get in touch to see how we can help!