Here Felix is sorting through English oak boards which will be used in the Celebration of Craftsmanship & Design show in Cheltenham this year.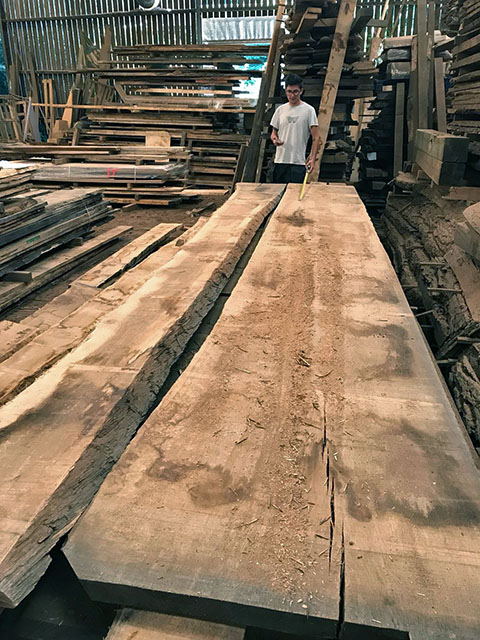 Selecting the right timber for a project is an essential part of creating a solid wood piece of furniture. The right grain can make a well designed piece sing.
There are also structural considerations, for example straight grained boards provide strength and stability, making them great for door styles and chair spindles.
Being able to pick the boards we want carefully allows us to consider what we need and how it will best work in the final product. Thanks to our very understanding local supplier in Somerset we are able to take the time to do this!