This kitchen was made for a client in Bristol, who wanted to use birch plywood throughout and have a clean, contemporary look. It was also important to add colour in to the project, so a Formica birch plywood worktop was used to achieve this without straying too far from the cabinet material.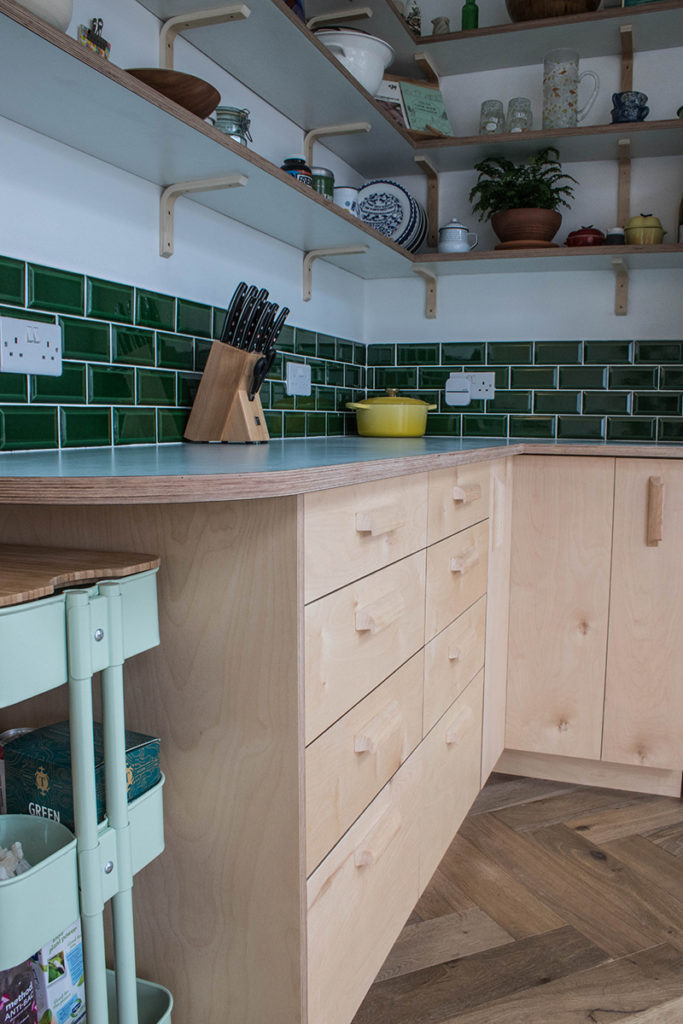 As the client is a picture framer, we were also able to create handles from ash picture frame stock; creating a personal and unique detail.
Choosing a bespoke kitchen over one from a high street showroom not only allows for the opportunity to personalise the space fully, but it can also be very competitive in price.
Get in touch today to enquire about your dream kitchen!